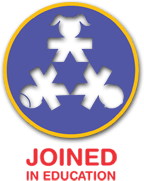 Joined In Education Fundraiser
Charlotte Jewish Preschool, the Jewish Preschool on Sardis, and Charlotte Jewish Day School have created JIE (Joined In Education), a partnership benefiting Jewish education in Charlotte. The strength of the three schools will enable us to bring renowned author Dr. Wendy Mogel to Charlotte for two days of educational insights and parenting skills. The success of this event will not only benefit our parents and friends, it will bring attention to the importance of Jewish education in the community, and demonstrate how three organizations can work hand in hand to accomplish something great.
Please understand that this event replaces the silent auction and other major fundraisers from each institution for the entire year. Go to www.joinedineducation.org for more information.